If you buy something from the links on this page, we may earn a commission. Why Trust Us?
7 Best Shower Filters for Shinier Hair and Softer Skin With Minimal Effort
Plus, it can help save some $$$.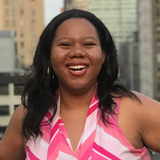 By Nicole Saunders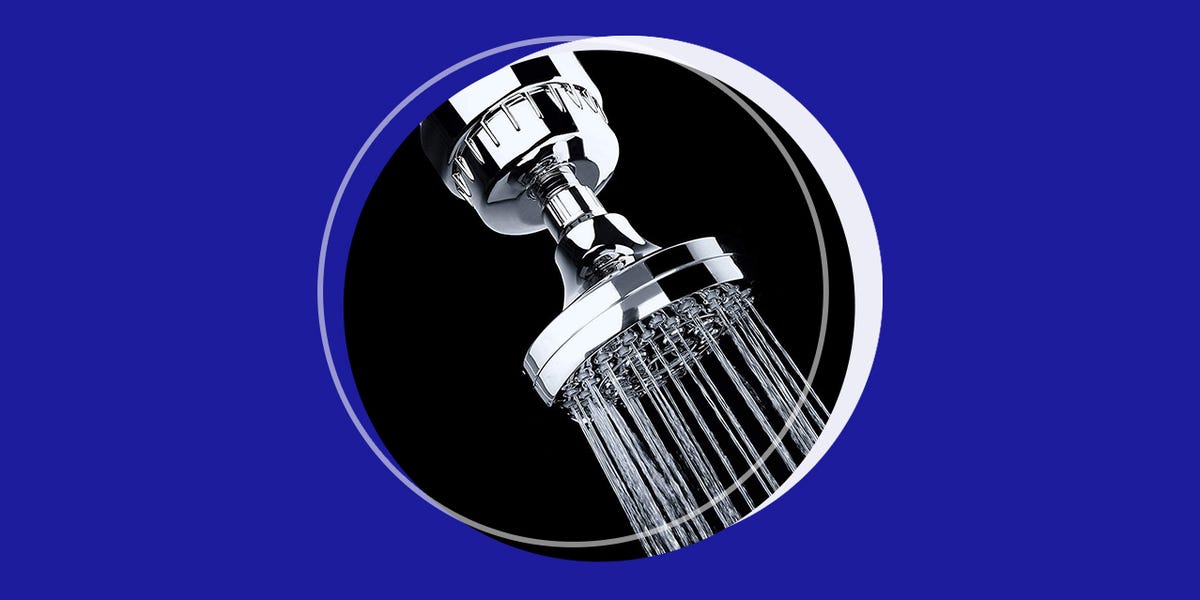 Best Products; AquaBliss
As our beauty editor, I've tried my fair share of haircare products, ranging from fine hair shampoos to deep conditioners for curly hair. But one overlooked haircare tool worth upgrading is a shower filter. Experts adore them because having access to clean, chlorine-free water is one of the best and relatively affordable ways to improve our skin and hair.
I spoke with a few experts about shower filters, including how water impacts our skin and hair, the various types of shower filters, and how to install them. The pros also shared their favorite shower filters, and I fully vetted everything else featured on our list to ensure they're worth your hard-earned money.
Best Shower Filters of 2023
What to Consider
Hair Benefits
Shower filters remove chlorine, a chemical that strips the natural oils from the scalp and hair, from the water before it flows out of the showerhead. Tina Deeke, a colorist at Maxine Salon in Chicago, says, "By having filtered water, your hair and skin will feel substantially less dry. Your hair will also be less frizzy and much shinier as natural oils remain to protect hair and skin."
Deeke, who has 18 years of hair coloring experience, argues that everyone who dyes or highlights their hair should install a shower filter regardless of their hair color.
"Certain colored hair, like redheads, has a tendency to fade faster, and unfiltered chlorinated water can speed up the process. Highlighted hair is typically more porous, so adding a filter reduces exposure to the water's harsh effects, thus helping the condition of hair and scalp," she says.
Skin Benefits
And a new shower filter does wonders for the skin too. According to clinical dermatologist Dr. Enrizza Factor, M.D., shower filters help prevent allergies and irritations caused by chlorine inhalation. "Chlorine-free bath water can also help make hair and skin healthier because you're putting less strain on your skin to keep itself healthy," she says.
Need further proof? Our senior editor Eunice Lucero-Lee recently tested the Jolie Showerhead and found it helped clear up eczema on her forehead.
Showerhead Types
Before ordering a shower filter, Thumbtack home expert David Steckel, advises examining which type of showerhead is in your home. Here are the different possible types:

Handheld showerheads are showerheads on the end of a flexible hose and they are sometimes an accessory you can install alongside a rain or fixed showerhead. Keep in mind that most shower filters don't accommodate handheld showerheads.
Fixed showerheads are mounted on the shower wall and only come off the wall a few inches and angle down. They're standard showerheads with multiple functions to change the pressure type, and range in price from affordable to high-end.
Rain showerheads are two to three times the diameter of a fixed showerhead, provide softer water distribution, and are usually installed from the ceiling or out from a wall.
How We Chose
To ensure everyone can achieve the softest hair and best skin of their life, I carefully researched and found seven impressive shower filters I'd be willing to buy. These selections vary in capabilities and price, but they all passed my vetting process, which includes investigating the filter materials, what ingredients it adds or removes from water, and reading through thousands of product reviews to ensure the overall product value.
Our experts also recommended some of these models, while others boast impressive key specs and glowing online reviews.

I also considered price, because not everyone wants to splurge. The majority of these picks are under $50. For example, Deeke shared the shower filter that's been part of her routine for years, and it's on sale for just under $23 on Amazon RN. Talk about an early Amazon Prime Day beauty deal too good to pass up.
After exploring these top-rated shower filters, keep scrolling for Steckel's no-fail guide to installing your new purchase. I also included access to a free resource for anyone interested in learning more about their local water sources.
Advertisement - Continue Reading Below
Advertisement - Continue Reading Below
8
Learn About Local Water

Depending on where you live, you could be dealing with different water issues. City water typically has a high chlorine level, and well water is usually filled with minerals that cause buildup on hair, notes Deeke.
Curious about the quality of water at home? The Environmental Working Group created a free online database that only needs your ZIP code before sharing information about potential containments in your local tap water source. The organization also provides a numerical grade based on the overall quality of your local water.
9
How to Install

Good news: Steckel promises that installing a shower filter is quick and very simple — the entire process should take newbies around 10 minutes. The only tools you'll need are pliers, a handy rag to avoid stripping and scratching your new fixture, and plumber's tape, which is typically included with shower filter purchases.
"All that you need to do to install a filter for a rain or fixed showerhead is unscrew the fixture, screw on the filter with plumber's tape, ensure it is tight, but not too tight, and then screw back on the fixture head with some plumber's tape," explains Steckel.

Beauty Editor
Nicole Saunders is the Beauty Editor at BestProducts.com, where she oversees coverage on all things beauty. When she's not creating shopping guides, interviewing experts, and testing beauty treatments, you can probably find her walking around Lower Manhattan or overanalyzing the latest episode of "Succession." You can send all lipstick and calamari recommendations to her inbox and DM her memes on Instagram.