If you buy something from the links on this page, we may earn a commission. Why Trust Us?
These 9 Best-in-Class Wine Aerators Will Help You Get the Most Out of Every Drop
This gadget will take your wine to a tastier place.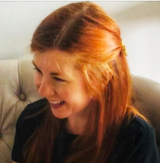 By Kathleen Willcox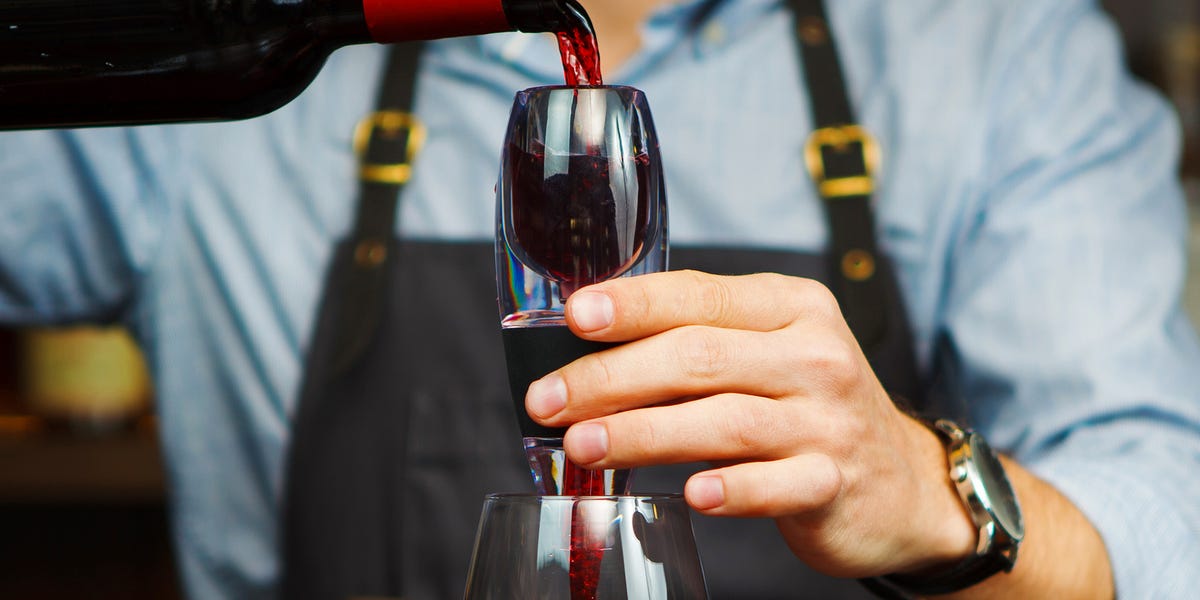 Getty Images
Wine lovers spend a lot of time and money purchasing bottles to savor. Whether you have a favorite go-to bottle of wine or are a wine enthusiast with a wine subscription, investing in a wine aerator is the key to truly bringing your wine-drinking experience to the next level.

There are a number of ways to aerate your wine. We've included several options in our list, all of which will improve the flavor of your wine quickly. And despite the number of complex and pricey wine aerators on the market, wine professionals say that the most streamlined options often end up being the most practical.
"Simple is best when it comes to wine aerators," says Paul Kushner, owner of Pennsylvania bar Steam Pub and CEO of MyBartender.com. "An aerator that's easy to clean, easy to use, and pours directly into the wine glass are all priorities in my book."
Read on for happier hours ahead!
Best Wine Aerators
How We Evaluated
We want your wine to taste delicious, and in a bid to make that happen, we reviewed hundreds of aerators, combing through professional and user reviews to find the best ones on the market. We also considered options like the incredible budget buy from TenTen Labs and this elegant stand-alone carafe/aerator but ultimately dismissed them because the budget option leaked too much and the carafe was too impractical.

Whether you're looking for the perfect wine gift for the oenophile in your life or are simply adding one to your collection of useful wine tools, we've included options that suit every kind of wine lover, from the casual to the serious. We've also included options that range in price from $12 to $60. Cheers!

Advertisement - Continue Reading Below
Advertisement - Continue Reading Below
Advertisement - Continue Reading Below
How Is Wine Aerating Beneficial?

Aerating wine exposes it to air, allowing volatile compounds like sulfites to evaporate and smoothing out the harsher tannins of younger vintages. Translation? It allows you to taste the very best components of your wine, allowing you to taste the flavors and notes exactly as intended. The vital step of aeration also improves and clarifies the flavors of less expensive bottles.
Typically, aeration is most beneficial for red wines, but certain whites and rosés can benefit too. "Aerators use the pouring process to push air into the unit through tiny holes, which helps evaporate impurities from the wines while allowing flavors to bloom," says Kushner.
10
What to Consider

Aerating wine makes drinking it a more enjoyable experience. To ensure you're as pleased with the aerating tool as the improved glass of wine, keep these factors in mind before making your purchase.
Type of Aerator: It might surprise you that there are a few different methods for aerating your wine — from a simple pourer to a decanter, to a filter, to an electric aerator. The pourers are the easiest to use and produce the fastest results, while the other options are more attractive and fun to use.
Easy to Clean: "Typically, the simplest designs without all the bells and whistles will yield the same results without the need for a ridiculous cleaning process," advises Robby Ditota, director of operations and a level one sommelier at Ellis Adams Group, a luxury lifestyle consulting agency.
Frills: Do you want a straightforward aerator, or would you like a decanter and wine stopper as well? We have several singular and multitasking options. Batteries: Electric aerators are effective and make for excellent conversation starters at parties, but they require batteries or charging to work, so keep that in mind.

Ditota adds, "A good wine aerator must have a solid seal to prevent leaks and prevents messes." Thankfully, all the wine aerators we included in our list have a sturdy and reliable seal for mess-free pouring. Not sure which bottle of wine you should crack open first? Check out our round-up of carefully selected Standout Wines Made By Women.

Kathleen Willcox is a journalist who writes about parenting, technology, shopping, food and wine. Her work appears in a variety of publications, including Popular Mechanics, Wine Enthusiast and SevenFifty Daily. She is based in Saratoga Springs, N.Y., where she lives with her husband and twins.